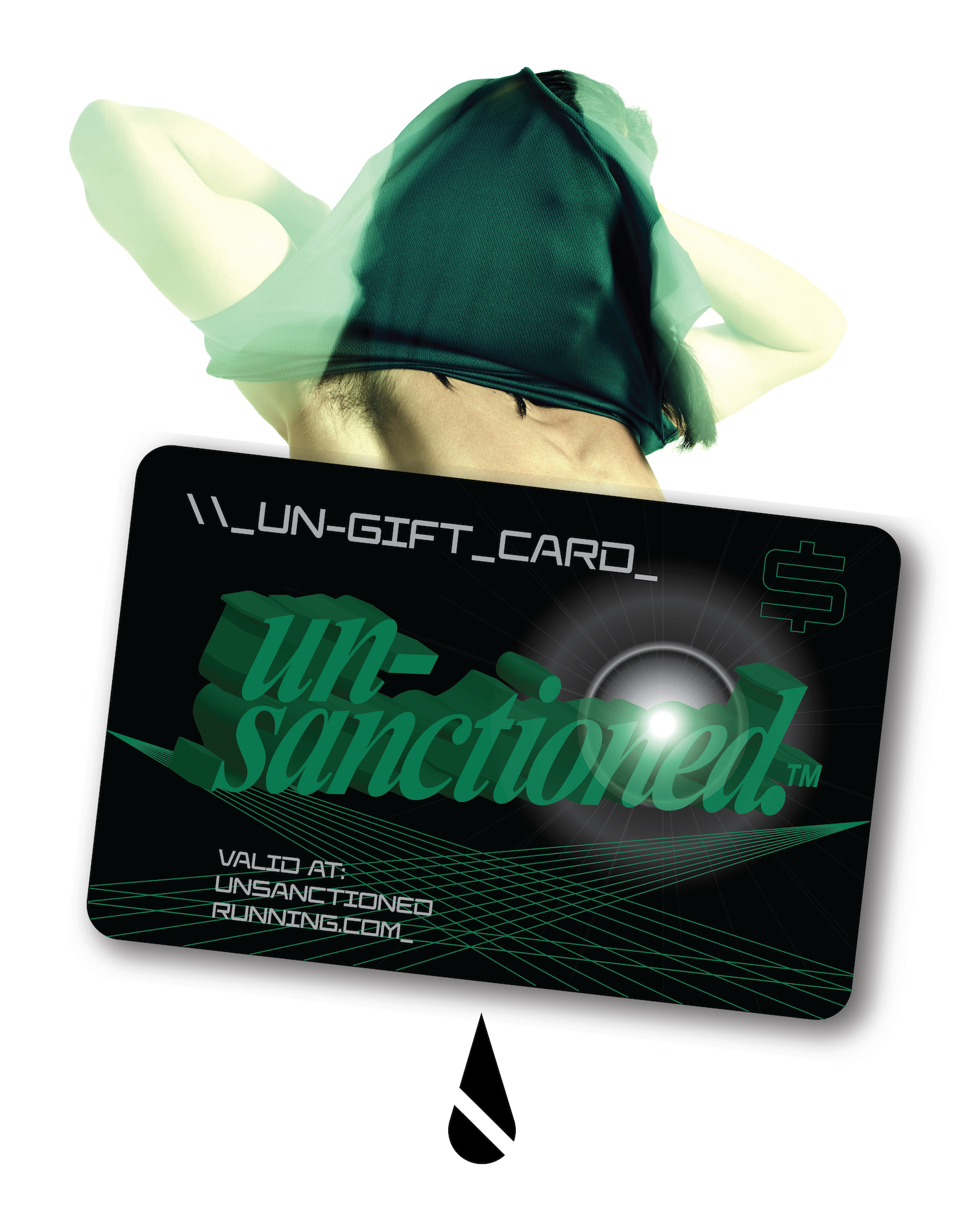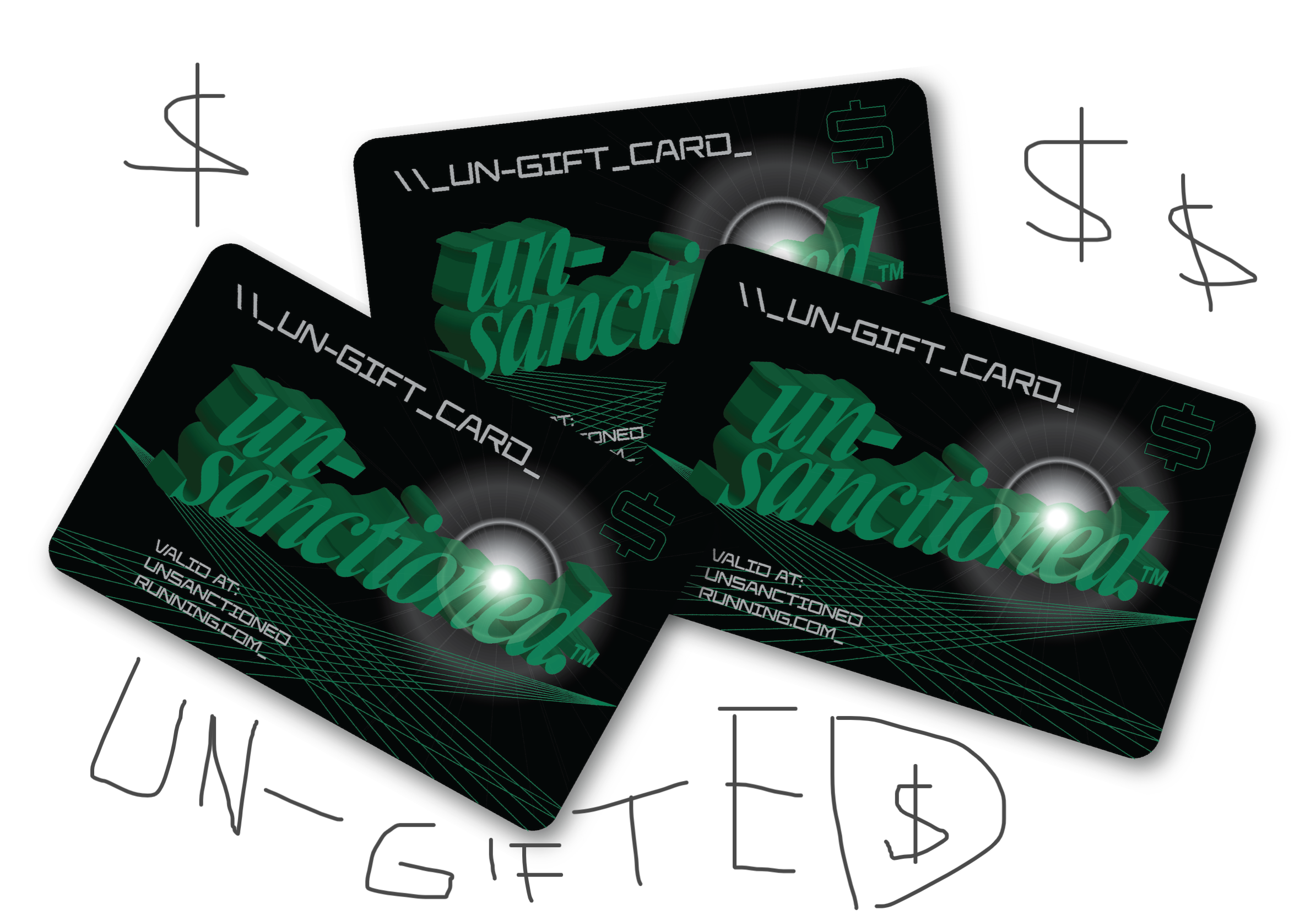 Description
You may not ever win a race, but you can always win at gifting with our un-gift, gift cards... the easiest gifts to wrap. Available from $100 up to $1,000_AUD. All cards are sent directly to the un-gifted by email (so they're not really cards at all). And of course, they're only good to go at unsanctionedrunning.com
\\_REBORN
Sustainable & ethical running gear designed in Amsterdam & Naarm/Melbourne. Fabrics knitted from 100% recycled plastic bottles collected & shredded in Italy, and upcycled pre-consumer fabric waste off-cuts. Garments made in Portugal. Toiled in Worldwide.
\\_QUALITY
We create world-leading products & innovations, with world-leading quality & durability to keep you out on the roads. Learn more HERE.
\\_ECO & Sustainability Creds
\\_CARE
Sure, it's running gear, but there are still a few things you can do that will both help your gear last longer, while also being a little gentler on the planet. Read here: CARE
\\_SHIPPING
>> FTA [Free Trade Agreements] are in place for many countries (inc. The United States) >> New UK FTA in place since May 31.23

>> However, as we are an Australian-based entity, you may be charged duties and taxes for the import of your purchase by your local customs authority depending on the country you are in. The rate of duties and taxes varies as all countries have different rules regarding this. To avoid potential surprises, you may wish to check with your local customs office.
>
>> All Australian orders over $95_AUD are shipped FREE via Australia Post Express. All lower value orders are charged a flat rate of $10_AUD
>
>> All International orders over $250_AUD are shipped FREE via DHL Int. Express. All lower value orders are charged a flat rate of $35_AUD
>
>> Find more info [ SHIPPING ]
K E E P S L A Y I N G ! ! !
[ More Really SUPER-GREAT GOOD_STUFF that will LOOK & FEEL & PERFORM SUPER-GREAT on You_]